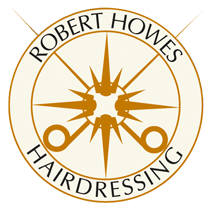 2A Derby Street,
Beeston, Nottingham,
NG9 2LG
0115 9250141
Cookies
Cookies are tiny files stored on your computer by a website. Websites do this to optimise your experience of a site, and are often essential to its proper display and functioning. You can disable cookies, but you are likely to harm your browsing experience.
While it is true that some cookies can be set maliciously by disreputable websites, and hackers use them to track your actions around the internet, the vast majority of cookies are harmless and intended only to optimise the browsing experience.
Cookies used by our website
Name
Purpose
Functional - cookies that are essential to the site's running
seen_cookie_notif
We set this cookie once you click the "Got it!" button in our cookie notification pop-up. This cookie ensures you don't see the notification a second time.
__cfduid
Set by our DNS proxy server CloudFlare. You can read more about the cookie here. See CloudFlare's privacy and security policy for more information.
Google Maps
APISID, CONSENT, HSID, NID, PREF, SAPISID, SID, SSID, _gmb_ga_test
Set by Google to power the Google Maps service. You can read more about Google Privacy Policy here.
Facebook
datr, fr, reg_fb_gate, reg_fb_ref, lu
These are some of the cookies set by Facebook. The full list can be viewed in your web browser cookie manager. You can read the Facebook privacy policy here.
How do I change my cookie settings?
By using this site you consent to our use of cookies in accordance with our Cookie Policy. We strongly recommend you do not modify your browser's cookie settings with regard to our site, e.g. by blocking some or all cookies. This can adversely affect your experience of browsing our site.
If you nonetheless wish to do so, your web browser most likely features a cookie manager, where you can view the cookies that currently exist on your device, from a given website, and tools to modify or delete them. For more info, visit www.allaboutcookies.org.
To opt out of being tracked by Google Analytics across all websites visit http://tools.google.com/dlpage/gaoptout.